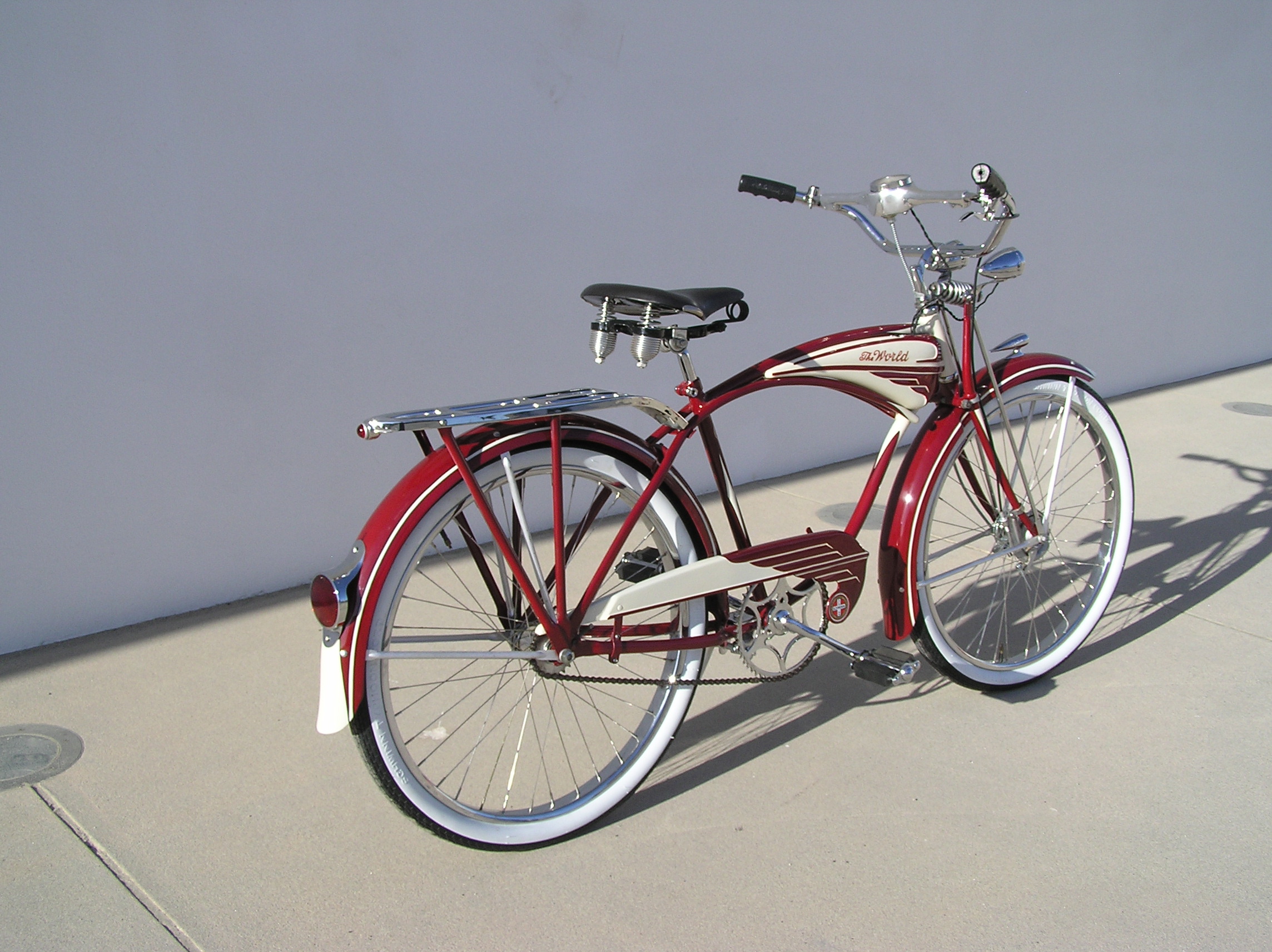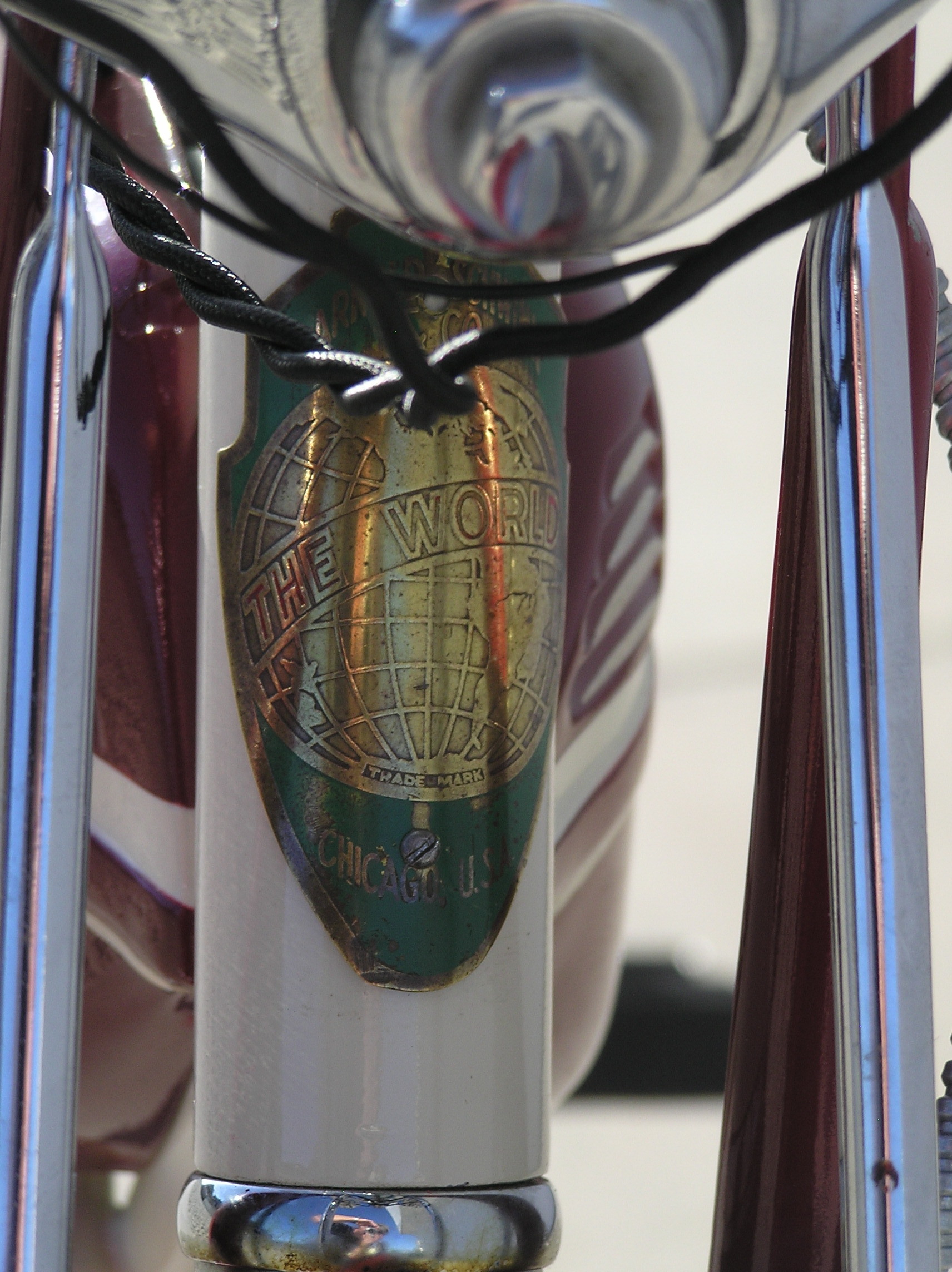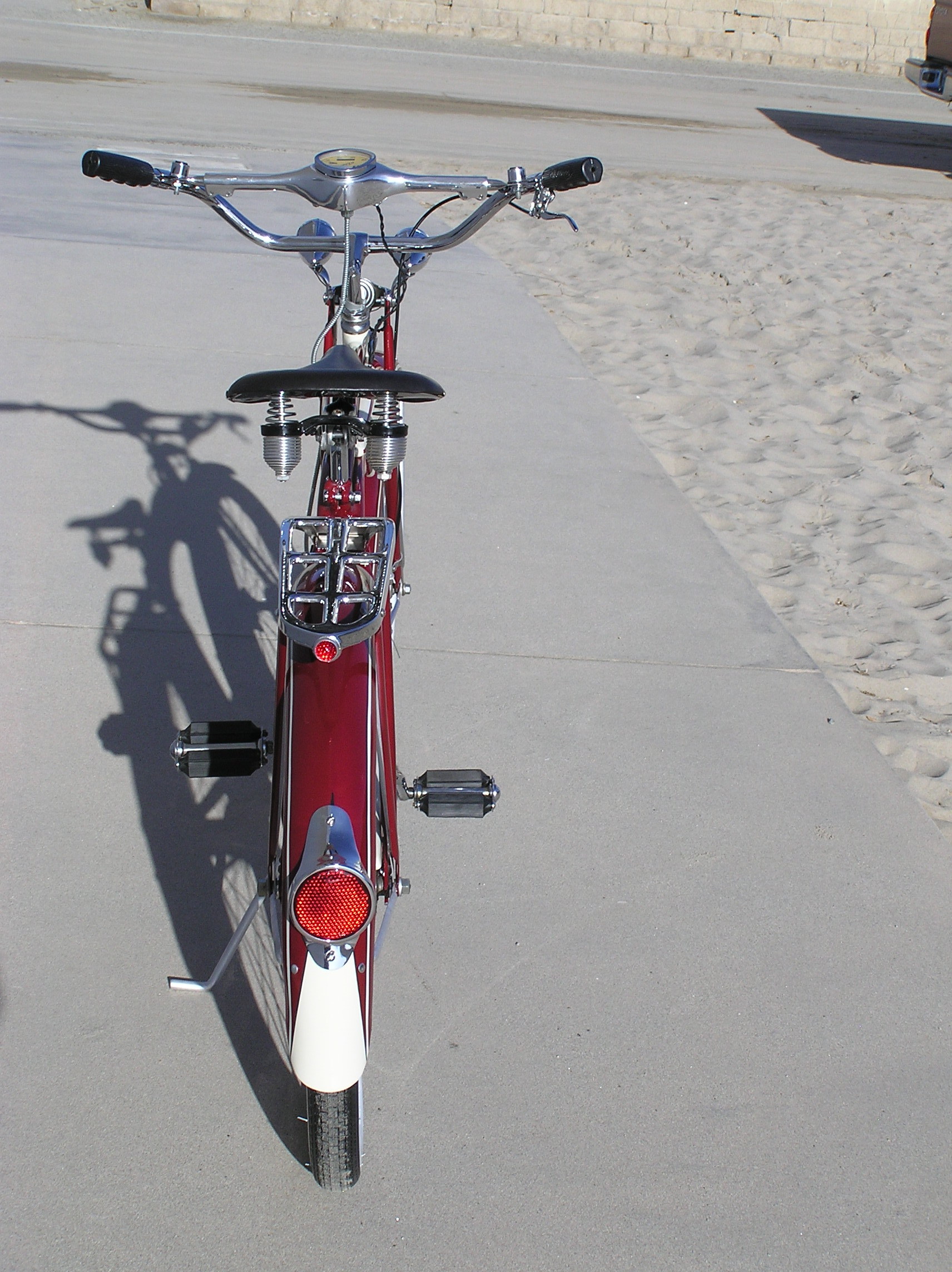 1941 Schwinn Autocycle Super Deluxe
One of the 6 bikes I found in a basement in Reno, Nevada. This is a very expensive single year model made just before WW II. Since Schwinn stopped making bikes during the war, this bike was only made in 1941. It is the precursor of the Schwinn Phantom of the early 1950's. Here are the unique features on this bike: first year for embossed tank and chain guard, front flange drum brake, chrome carrier and special tail light, cross bar speedo, dual Silver Ray lights, front fender bomb, Typhoon white wall tires, springer front fork, and Mesinger saddle, Delta handlebar horn and light buttons.
Bike came in in three colors - maroon and ivory, cobalt blue and ivory and black and ivory. One of the rarest and most collectible of the prewar Schwinns.