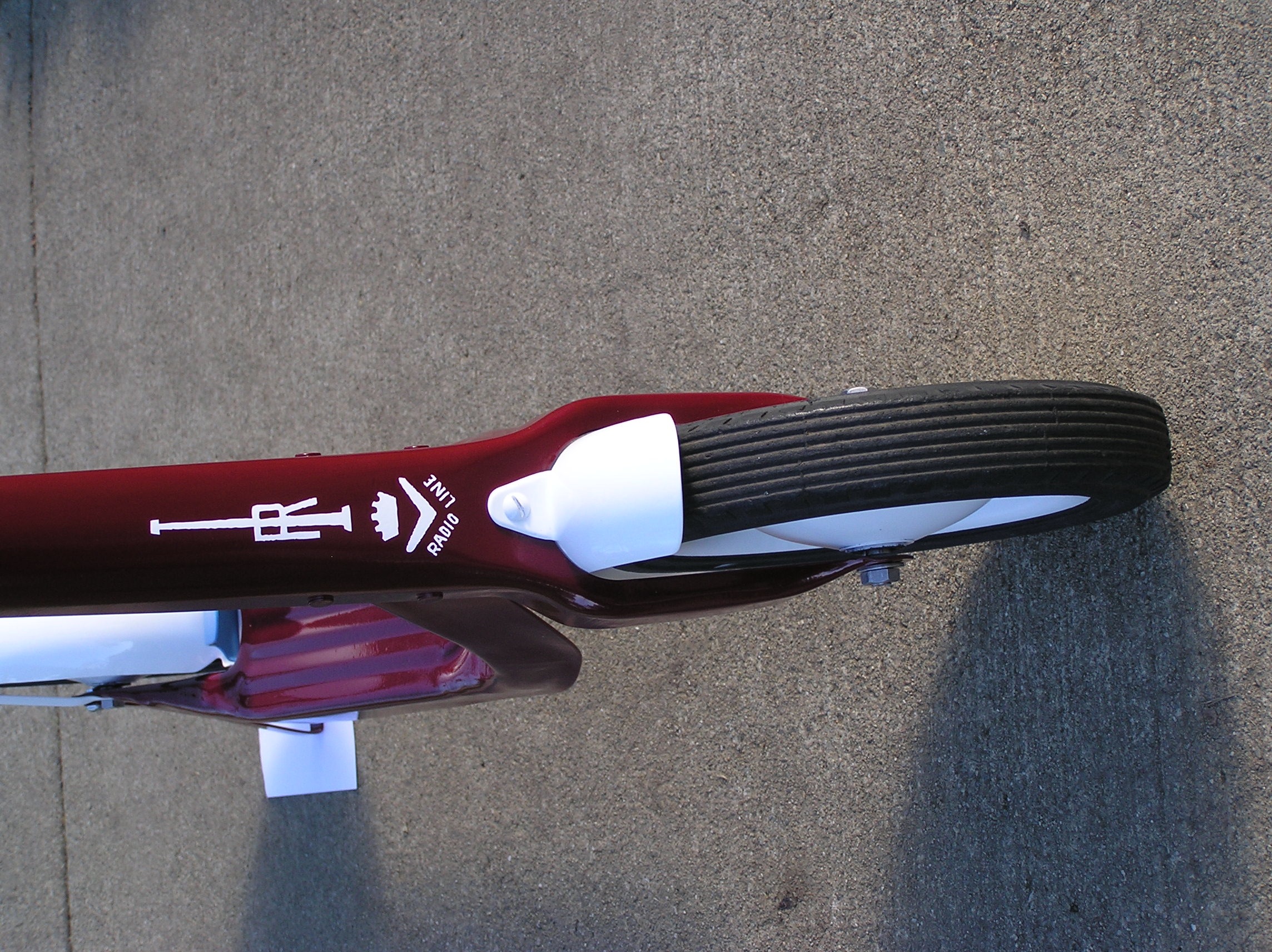 1947 Radio Line Imperial Kick Scooter
I found this on Craigslist. The Radio Flyer Company has been making kids wagons and kick scooters since 1917. They were first named Liberty Coaster wagons to honor the Statue of Liberty. In the 1930's, the company name was changed to Radio Flyer to honor Marconi, inventor of the radio and Lindbergh for his trans Atlantic flight.
This company was founded by an Italian cabinet maker, Antonio Pasin, who started making wooden wagons when the cabinet making business got slow. This is one of the few companies in the U.S. that is still family owned and the current CEO is the grandson of the founder.
Radio Line was the high end line of scooters marketed by Radio Steel and Manufacturing of Chicago, Illinois. The Radio Line Imperial Kick Scooter was their most expensive model and was sold in limited numbers compared to the much more common and less expensive Radio Line Super Scooter. Notice that the logo on this kick scooter is a radio tower with a crown – hence the model name. At this time, the wagon line was still labeled Radio Flyer.