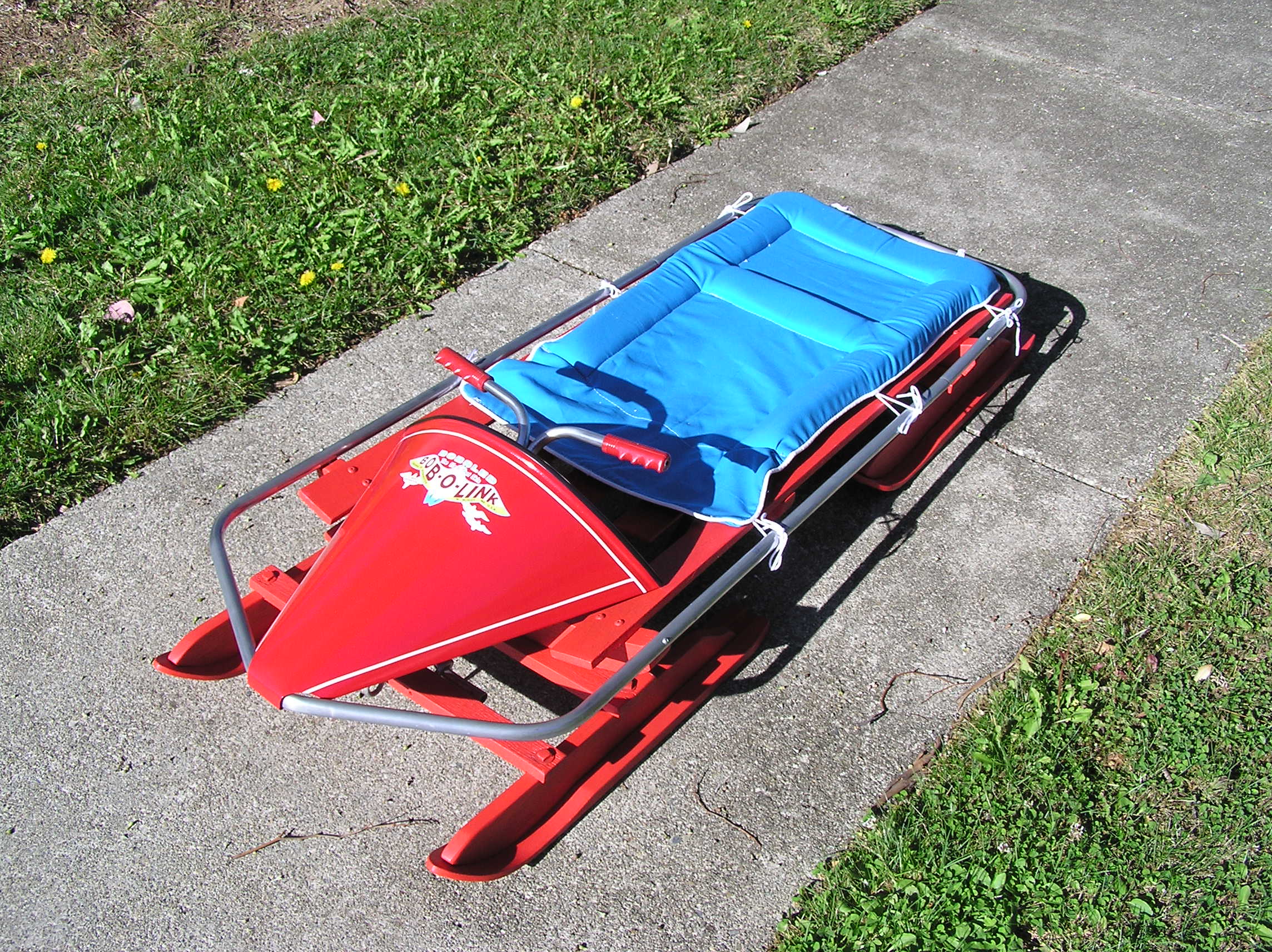 1948 Withington Bob-O-Link Bobsled
I found this bobsled on Craigslist in the San Jose area. They were made in Minot, Maine from the 1940's to the late 1960's when the factory burned down – production stopped and was never resumed. They made all types of ski and snow recreational equipment. The Bob-O-Link name of the bobsled is from a bird species that migrates from Canada to Maine in the winter. This is the only sled that can be steered using the moveable front cross country skis. I made the correct decal that goes on the nose cone from images on the Internet.
I restored this bobsled because I thought it would make a great winter recreational item for a family with kids or a conversation piece for someone with a business or a ski cabin in a ski resort area. It is still available for sale.